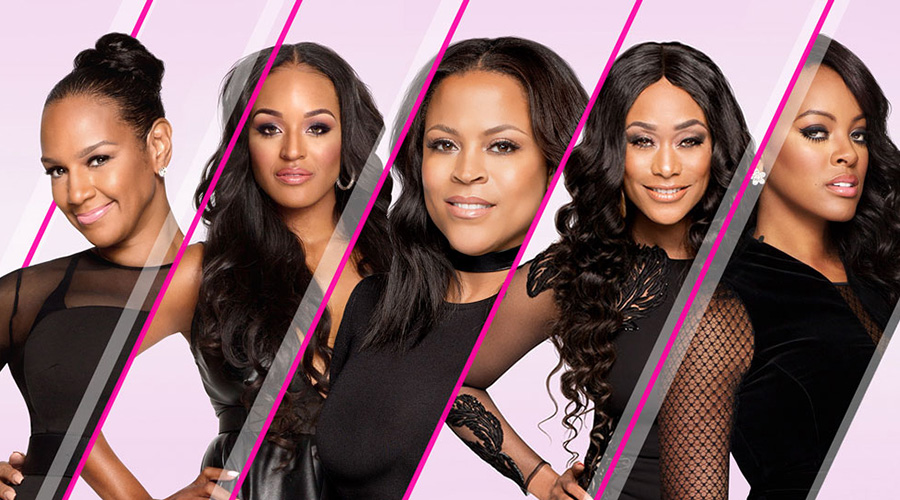 "Basketball Wives L.A." Season 5 Episode 3 aired on VH1 Sunday night (Jul. 24).
Brandi defends Malaysia's behavior at the party to Duffey. Later, Malaysia and Angel Brinks attempt to end their long-lasting feud, and drama between Brandi and Angel Love threatens to ruin Angel Brinks' launch party for her clothing line.
Watch "Basketball Wives L.A." Season 5 Episode 3 Here:
About the show:
Basketball Wives LA follows the lives of a group of women with relationships to some of the biggest basketball players in the game. VH1's hit series returns for its most explosive season yet.
H.B.I.C. Shaunie O'Neal is back along with longtime Basketball Wives vet Tami Roman. The outspoken Jackie Christie, fun-loving Malaysia Pargo, and fiery Angel Brinks are also returning. Joining the OGs in LA are two feisty newbies — a Dallas DJ named Duffey and sexy southern belle, Angel Love. Both ladies enter the mix with razor-sharp tongues and bossy attitudes that will guarantee more tea and even more shade.
Brandi Maxiell still isn't too sure about coming back to LA after her all-out explosion with Shaunie in Puerto Rico. Will Brandi have the guts to fly back and risk encountering the Queen Bee once again after she "thanked her for her services"?
Malaysia Pargo is transitioning from her divorce into being a single mom and the challenges of dating. Newbie Duffy tests her friendship and loyalty with long-time friend Brandi Maxiell, and Angel Brinks can't seem to move on from their past drama.
New Orleans bred and girlfriend of Phoenix player DeJuan Blair, Angel Love is a long-time friend of Angel Brinks. Love has no qualms about speaking her mind. Exposed and vulnerable, will the newbie Love butt heads with the ladies with her "I don't play by the rules" attitude?
Jackie Christie is finally in good standing with all the women when we kick off the season but can she really contain herself from becoming the constant catalyst for drama? Jackie continues to give us her most amazing and signature antics but will she be able to stay out of trouble with the women for the entire season?
Fresh blood Duffey is new and eager to prove her power in the group but will her attempt to mix business with family prove to be a recipe for disaster?
With Jackie and Doug's 20th wedding anniversary fast approaching, the couple wants to do it up big in an exotic location on a whole different continent. Will the ladies be able to remain peaceful for the ceremony or will this trip end up in ruins?
Source link