Bow Wow and his girlfriend Kyomi Leslie were BOTH arrested in Atlanta early Saturday morning after allegedly getting into a physical altercation, TMZ reports.
Atlanta police said there was some sort of dispute between Bow Wow and Kyomi (real name: Leslie Holden) around 4:15 a.m. Saturday. Cops were called, and when they arrived, Leslie claimed Bow Wow had assaulted her, and Bow Wow said she had assaulted him.
Both Bow Wow and Leslie sustained visible, minor injuries, police told TMZ.
Cops couldn't determine who was the aggressor out of the two, so they were both arrested and charged with misdemeanor battery. Bow Wow and Leslie were both charged with Battery Substantial Physical Harm.
In Bow Wow's mugshot, he can be seen with huge, visible scratches on his forehead and a cut under his eye.
The 31-year-old rapper/actor has since been released on $8,000 bond, while Kyomi, 27, remains in the Fulton County Jail on $8K bond.
Bow Wow and Kyomi Leslie's off-and-on relationship was a major storyline on the latest season Growing Up Hip Hop Atlanta.
Though the pair reportedly broke up months ago, Bow and Kyomi were spotted a few days ago at the same pop-up event in ATL, as evidenced by posts on their respective Instagram accounts.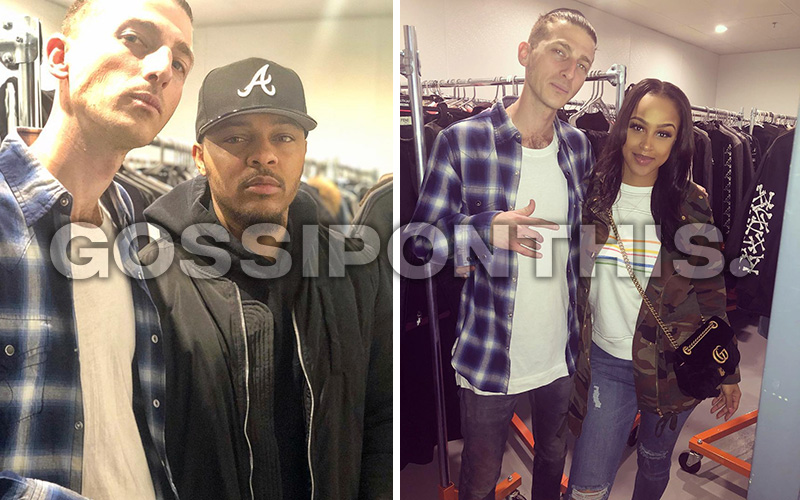 Friday on Twitter, Bow Wow promoted an event hosted by his mom.
Ladies in town for the Super Bowl don't forget… My mother is having her @shoptasteonline "SIP & SHOP" today!!! 1pm-7pm Fri & Sat. #shopping #food #drinks pic.twitter.com/KA4G15nLEV

— Bow Wow (@smoss) February 1, 2019
Bow Wow was also spotted at Shaquille O'Neal's Super Bowl event (called Shaq's Fun House) not long before his arrest.
This is a big weekend in Atlanta as Super Bowl 53 will be hosted in the city at the Mercedes Benz Stadium Sunday (Feb. 3).
Source link