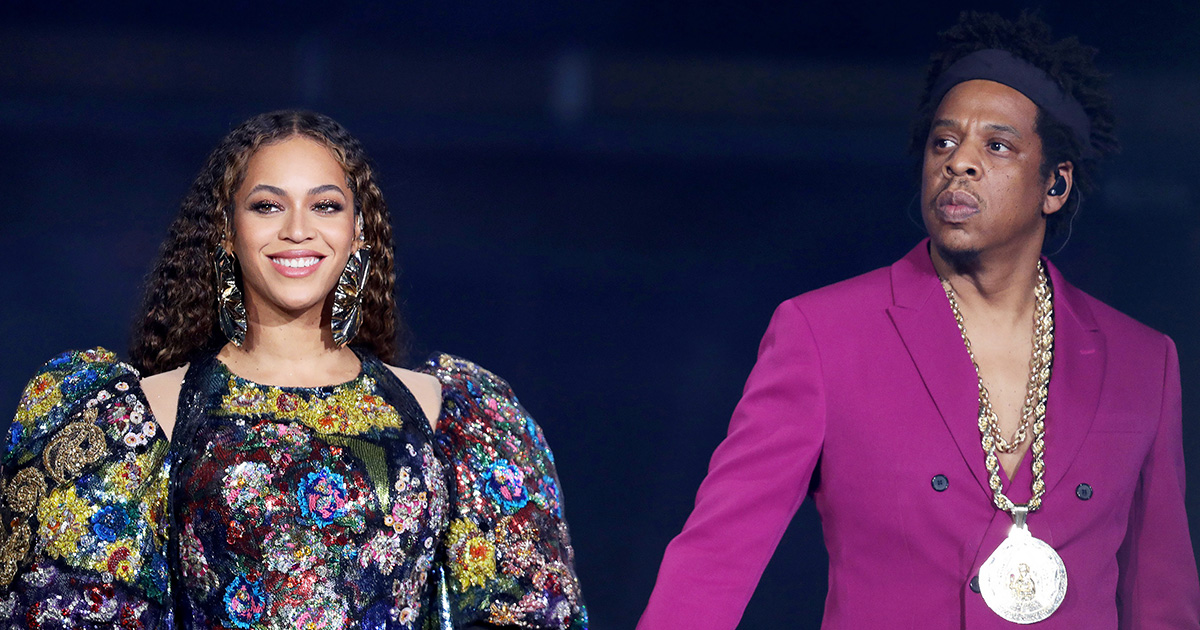 Beyoncé and Jay-Z are giving fans the chance to win free concert tickets FOR LIFE if they vow to go vegan.
Beyoncé announced the new contest Wednesday night (Jan. 30) as part of the Greenprint Project, whose goal is to improve the environment by urging people to switch to a plant-based diet.
It's important to note that you don't have to go completely vegan to be eligible for the contest. You can simply limit their meat intake with "Meatless Mondays" or incorporate more vegan substitutes, like "plant-based breakfasts," for example.
According to Beyoncé, her "Greenprint" is "Plant-based for breakfast" and "Meatless Mondays."
The contest, which notes in the fine print that "free tickets for life" really means "free tickets for up to 30 years," ends on April 22nd.
Needless to say, fans on Twitter are SUPER LIT over the possibility of scoring free Beyoncé tickets for life just for doing something as simple as eating a vegan meal once a day or going meatless for 24 hours.
holdon…. Beyoncé offering lifetime tickets to all her shows if we win a contest for going vegan? bitch hand me some lettuce.

— ZÉ TAYLOR (@FATHERBONNET) January 31, 2019
Wait…Beyoncé giving out free tickets for life for going vegan?! pic.twitter.com/7CpzxW3nTY

— Raincloud Anderson (@unprECEded) January 31, 2019
ALL my family are going vegan. my momma, my dog. even my bed bugs PERIOD. we all seeing Aunt Beyoncé https://t.co/rQr7LWFQsP

— ora (@needyora) January 31, 2019
I mean if I'm going vegan for anybody it'll be Beyoncé

— Jordan Blok (@jordaanblok) January 31, 2019
me after @Beyonce announced her vegan contest pic.twitter.com/Tno54rst6y

— chelseycrabbe (@chelseycrabbe) January 31, 2019
Of course, some of us are struggling with the idea of a plant-based diet.
me forcing myself to go vegan to win those free beyoncé tickets pic.twitter.com/rFOybqOrBo

— alexis (@alexiswellss) January 31, 2019
Me eating meat after I entered the contest to win Beyoncé concert tickets for life for being vegan pic.twitter.com/95bFeLQAws

— t (@tayywurrr) January 31, 2019
Source link